7ktTube - Video Downloader
7ktTube - Video Downloader
Total Downloads
2660 downloads
Publication Date
19/06/2022
Operating System
Windows/Android
Copyright
No information available
A browser extension is required to install & run this script!
Supported browsers:
Chrome / Firefox / Edge / Opera / Kiwi / Brave
Android Devices:
Kiwi browser
fully supported! (toggle Desktop version in the browser menu)
Download YouTube videos with ease !
»» No 3rd-party service
»» No redirects or ADs
»» Built in ffmpeg converter
»» Max quality support: 8K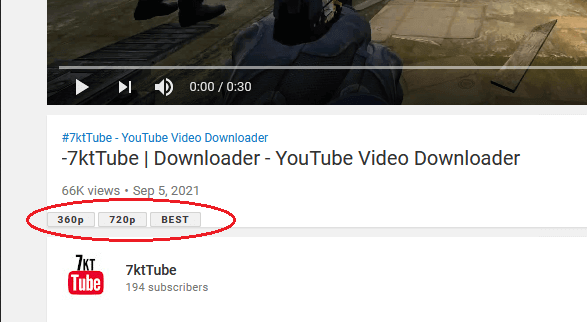 Disclaimer: If user violate YouTube's EULA, this script provide no legal responsibility.